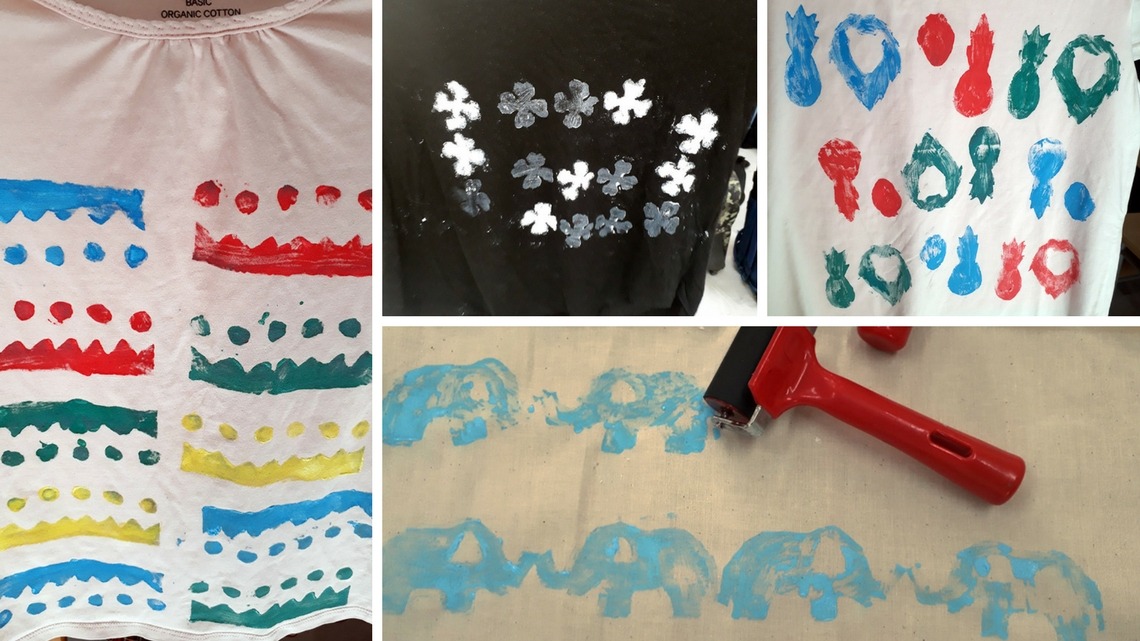 Year 6 Geography project about the continents – Proyecto de Geografía de Year 6 sobre los continentes
Year 6 students have been printing, with Miss Francis, on calico and also T-shirts having created repeated patterns for art. This links with their Geography project on the continents of Australasia, Africa and Asia. Most children chose to print an African style design.
Los estudiantes de Year 6 han estado imprimiendo, con Miss Francis, en calicó y también camisetas para las que han creado patrones repetidos para arte. Esto se vincula con su proyecto de Geografía sobre los continentes de Australasia, África y Asia. La mayoría de los niños eligieron imprimir un diseño de estilo africano.