Believe to achieve – Carta del Coordinador de KS5 a sus alumnos
Posted by

Categories

Noticias

Date

23 mayo, 2022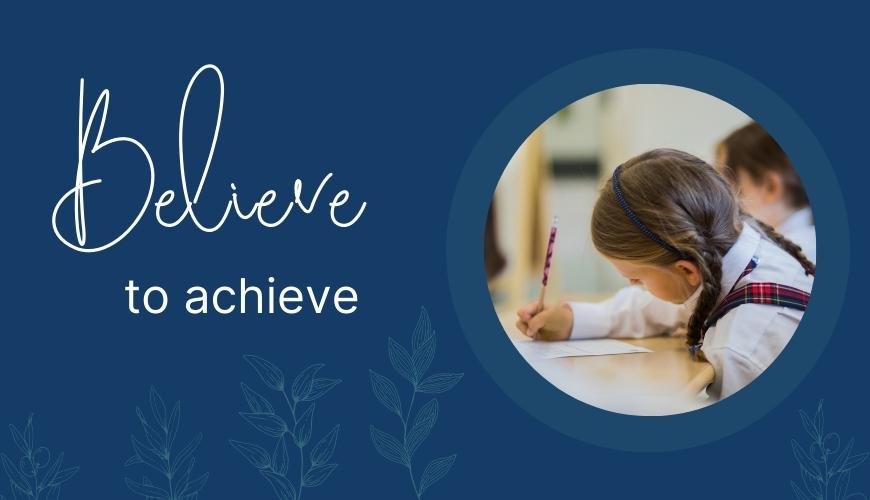 Estimados alumnos y alumnas de Year 13,
Me gustaría dedicaros unas palabras con ocasión de la celebración de vuestros exámenes oficiales de EVAU que tendrán lugar a partir de la semana que viene.
Quiero que sepáis valorar la oportunidad que se abre ante vosotros de poder confirmar vuestro desempeño en las distintas materias que habéis estado preparando durante el último año. Lo llamo oportunidad, porque realmente es la llave que os permitirá abrir aquellas puertas que sintáis como posibles caminos hacia vuestro futuro.
Me gustaría además, reconocer el trabajo que habéis realizado durante el último año pese a las adversidades con las que os habéis encontrado (cambio en el plan curricular, asignaturas nuevas, etc). Os felicito, ya que habéis respondido con determinación ante estas circunstancias y habéis demostrado sentido de la responsabilidad con vuestros objetivos y metas pese a que estos han estado fluctuando en algunas ocasiones.
Os pido serenidad, cabeza fría, pragmatismo. Va a ser una semana dura, que os va a exigir tener los cinco sentidos puestos y que permanezcáis en estado de alerta ante las pruebas que vais a tener. Pero ante todo tranquilidad. Confianza. Es el momento de dar un paso adelante. De demostrar todas las habilidades que habéis aprendido en el cole. Que las pongáis en práctica. Que analicéis, que tengáis pensamiento crítico, sentido común, todas esas cosas que definen a las personas con propósitos, y destinadas a cumplir con sus metas y deseos.
En nombre mío como coordinador, y en nombre de los profesores, quiero deciros que nos sentimos orgullosos de cómo habéis progresado, de cómo os habéis ido moldeando. Como habéis ido construyendo aprendizaje en todas las áreas.
Ha sido un curso duro, pero solo queda el broche. Tenéis que ser fuertes y saber controlar vuestros sentimientos, vuestras emociones.
Os deseo todo lo mejor y que todos vuestros objetivos puedan cumplirse.
Un abrazo
Mr. Marín
Dear Year 13 students,
I would like to dedicate a few words to you before you start your official EVAU exams that will take place this week.
I hope you make the most of  this great  opportunity  to demonstrate your performance in the different subjects that you have been preparing during the last year. I call it opportunity, because it really is the key that will allow you to open those doors that you feel are possible paths to your future.
I would also like to recognise the work you have done during the last year despite the adversities you have encountered (change in the curricular plan, new subjects, etc). I congratulate you, since you have responded with determination to these circumstances and have shown a sense of responsibility with your objectives and goals despite the fact that these have been fluctuating on some occasions.
I ask you for serenity, calmness and  pragmatism. It is going to be a tough week, which is going to require you to be wide awake and alert with all five senses to the tests that will be put before you but above all be calm and confident. It is time to take a step forward, to demonstrate all the skills you have acquired at school, to put them into practice. Show your ability to analyze, use critical thinking, show common sense, all those things that define people with purposes, and are destined to fulfill their goals and desires.
As your Coordinator, and on behalf of your teachers, I would like to tell you how proud we are of  how you have progressed, how you have been adapting to the different circumstances and how you have grown in your learning in all areas.
It has been a tough year, but we are nearly there….. Be strong, control your feelings and your emotions.
I wish you all the best and that all your goals may be fulfilled.
Kind regards
Mr Marin