SELECTION HIKE FOR THE DUKE OF EDINBURGH'S INTERNATIONAL AWARD
Posted by

Categories

Noticias

Date

13 junio, 2018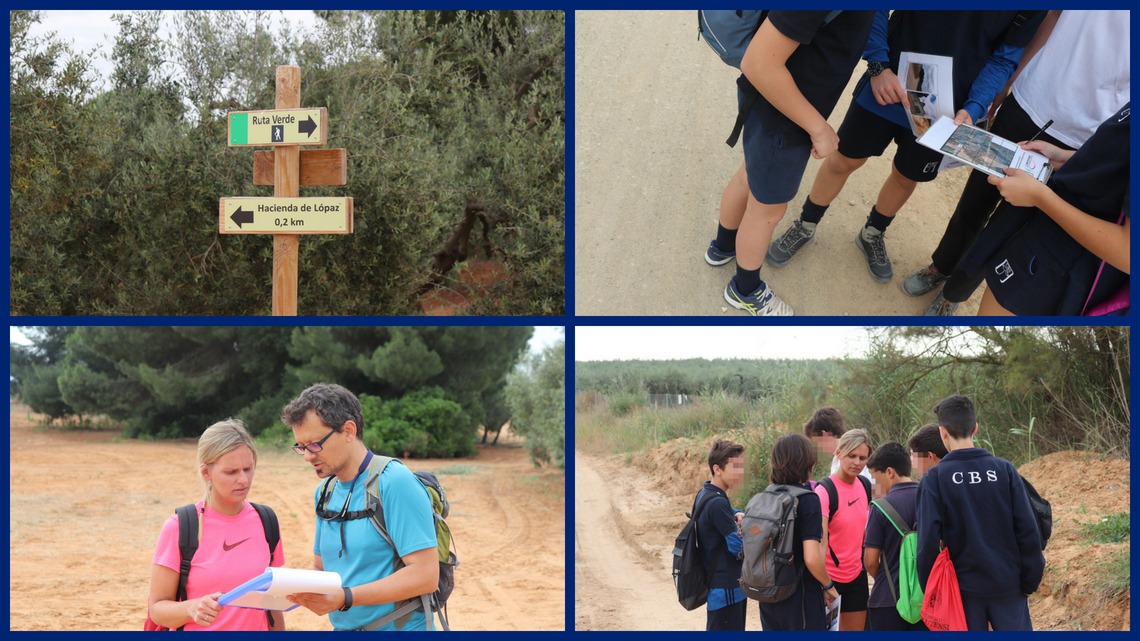 On Monday, our Year 9 candidates for the Duke of Edinburgh's International Award Bronze level went on a first hike as part of their selection process. It was a 10-kilometre hike and they all completed it in under 2.5 hours. This is excellent, as they walked at a reasonable quick pace.
During the hike they had to identify features on their maps, know at all times where on the maps they were, and be able to indicate the route to follow.
They all performed exceptionally and are making the selection process really hard. Due to this, the CBS Duke of Edinburgh Award Team is planning a second selection hike next week. This hike will include some more identification of features, map reading, plant identification and orienteering in the pine tree forests near Aznalcazar.
Our candidates are already willing to embark on this second selection hike!
El lunes, nuestros candidatos al "Duke of Edinburgh's International Award Bronze" de Year 9, realizaron una primera caminata como parte de su proceso de selección. Fue una caminata de 10 kilómetros y todos la completaron en menos de 2,5 horas. Esto ha sido excelente, ya que caminaron a un ritmo razonablemente rápido.
Durante la caminata tuvieron que identificar las características en sus mapas, saber en todo momento dónde estaban acorde a los mapas y ser capaces de poder indicar la ruta a seguir.
Todos tuvieron un desempeño excepcional y están haciendo que el proceso de selección sea realmente difícil. Debido a esto, el Equipo del CBS Duke of Edinburgh Award está planeando una segunda caminata de selección la próxima semana. Esta caminata incluirá más identificaciones de características, lectura de mapas, identificación de plantas y orientación en los bosques de pinos cerca de Aznalcázar.
¡Nuestros candidatos ya están dispuestos a embarcarse en esta segunda caminata de selección!